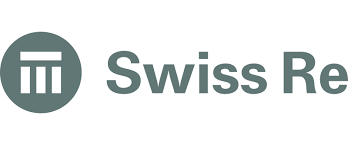 In a statement released on 28 Oct, Swiss Re revealed that it has entered into an agreement as sole reinsurer to provide natural disaster protection to seven prefectures in Guangdong province, in partnership with the People's Insurance Company of China (PICC) in 2016. The pilot programme helps protect China's most prominent economic hub against the financial impact of natural disaster risk, with the first payout already triggered after super-typhoon Haima made landfall in Shanwei on 21 Oct 2016.
The pilot programme, which will be rolled out in a total of 10 prefectures by the end of this year, offers insurance cover up to a maximum of USD 350 million, and is expected to be adjusted and renewed annually. It uses rainfall and tropical cyclone wind speed indices to trigger policy claims, ensuring fast payout.
This is the second pilot programme that has been arranged to protect the balance sheets of provincial governments in China against the economic impact of major disasters. It complements the previously announced reinsurance protection scheme in Heilongjiang province, announced on 3 August 2016 this year, which focuses primarily on poor rural communities. Swiss Re developed both programmes in response to the Chinese Central Government's imperative to build a Disaster Insurance System.