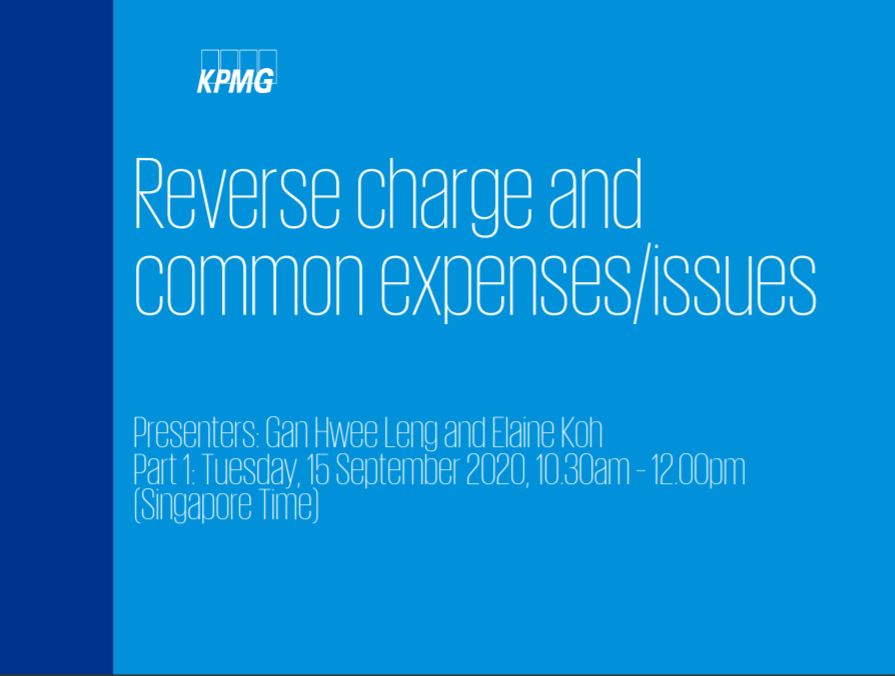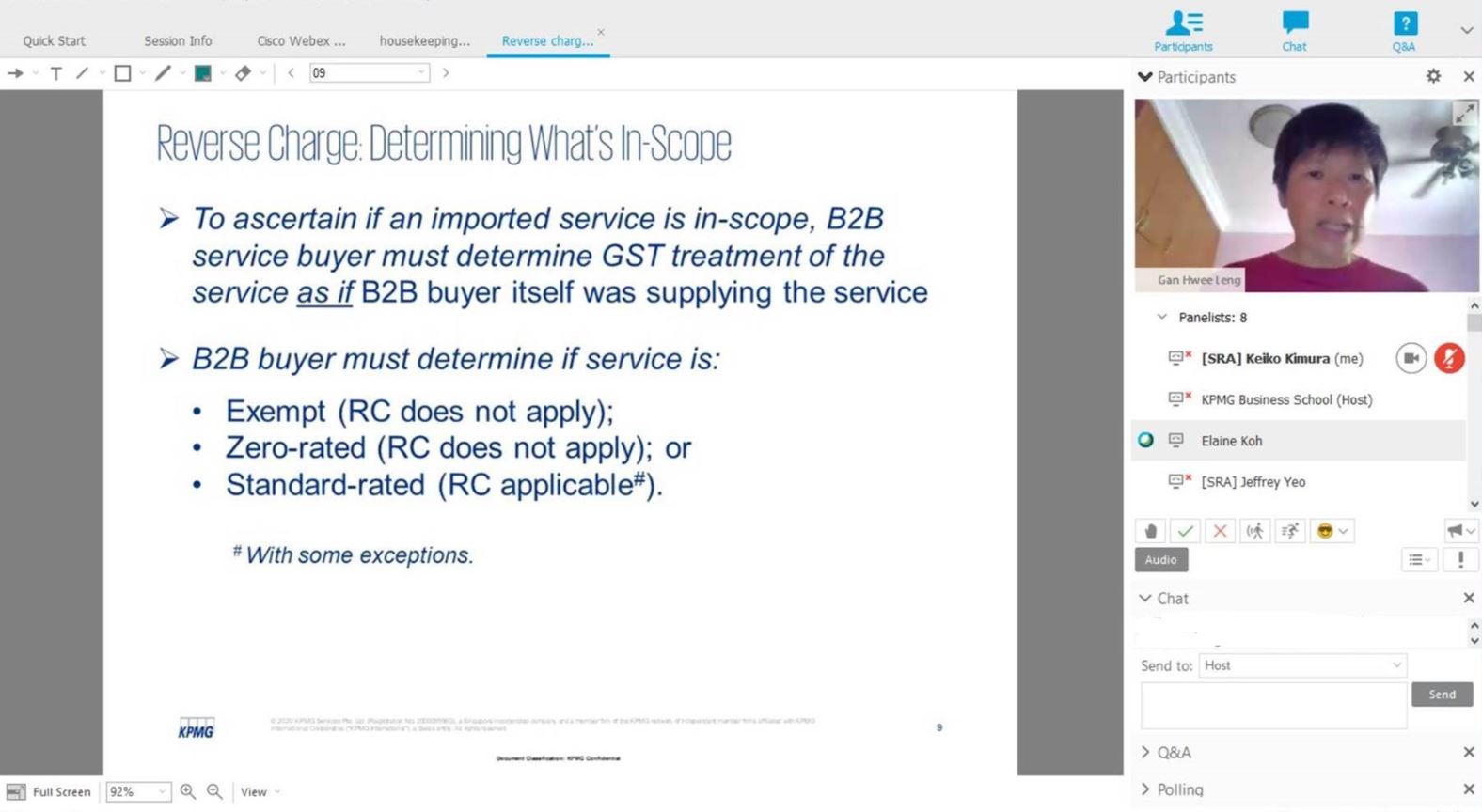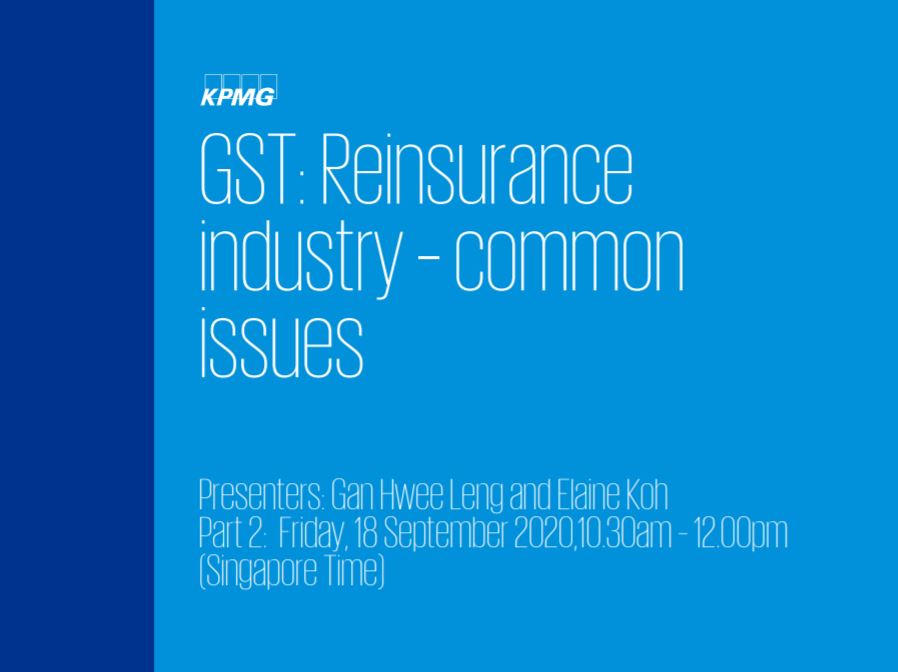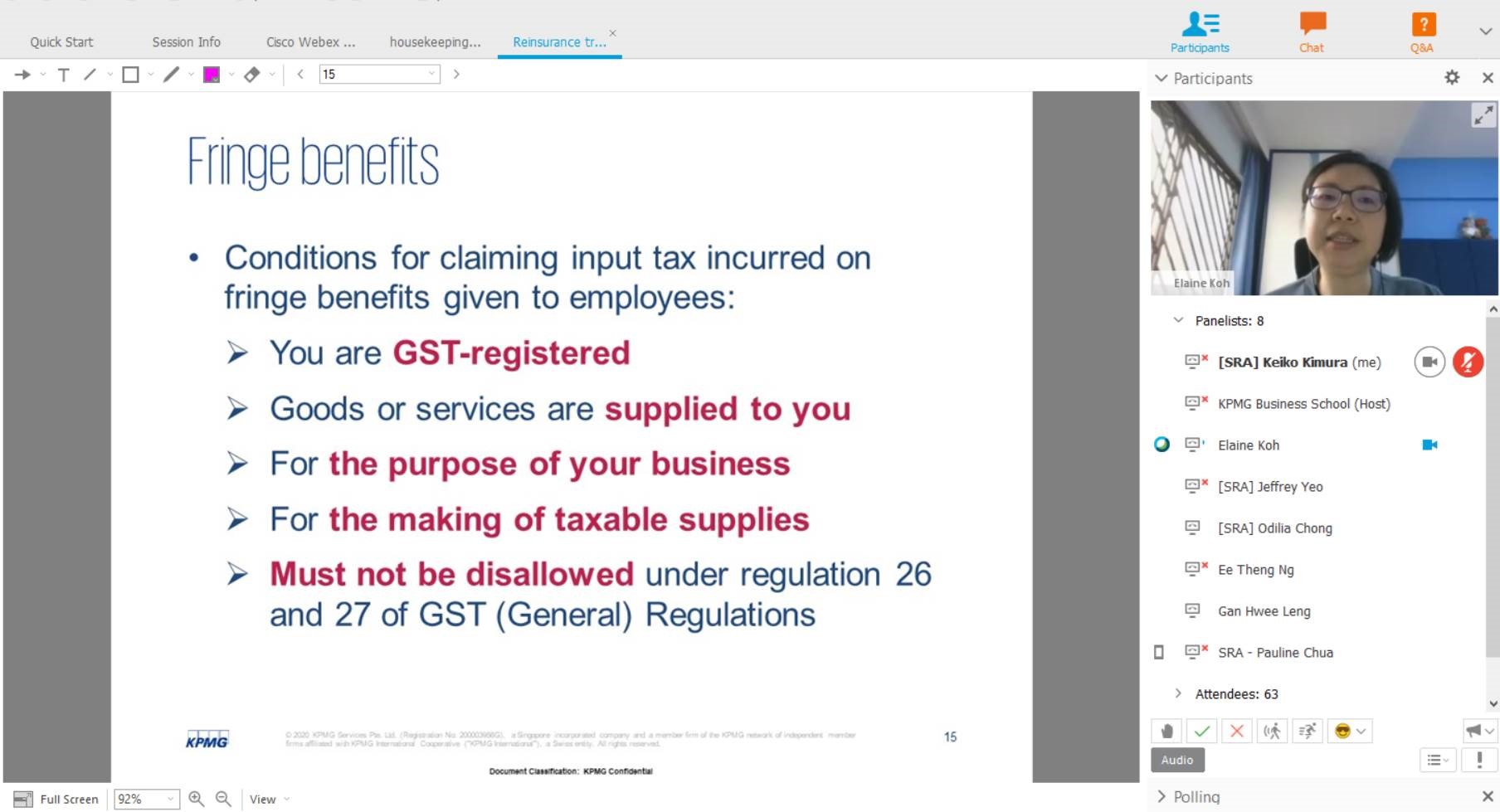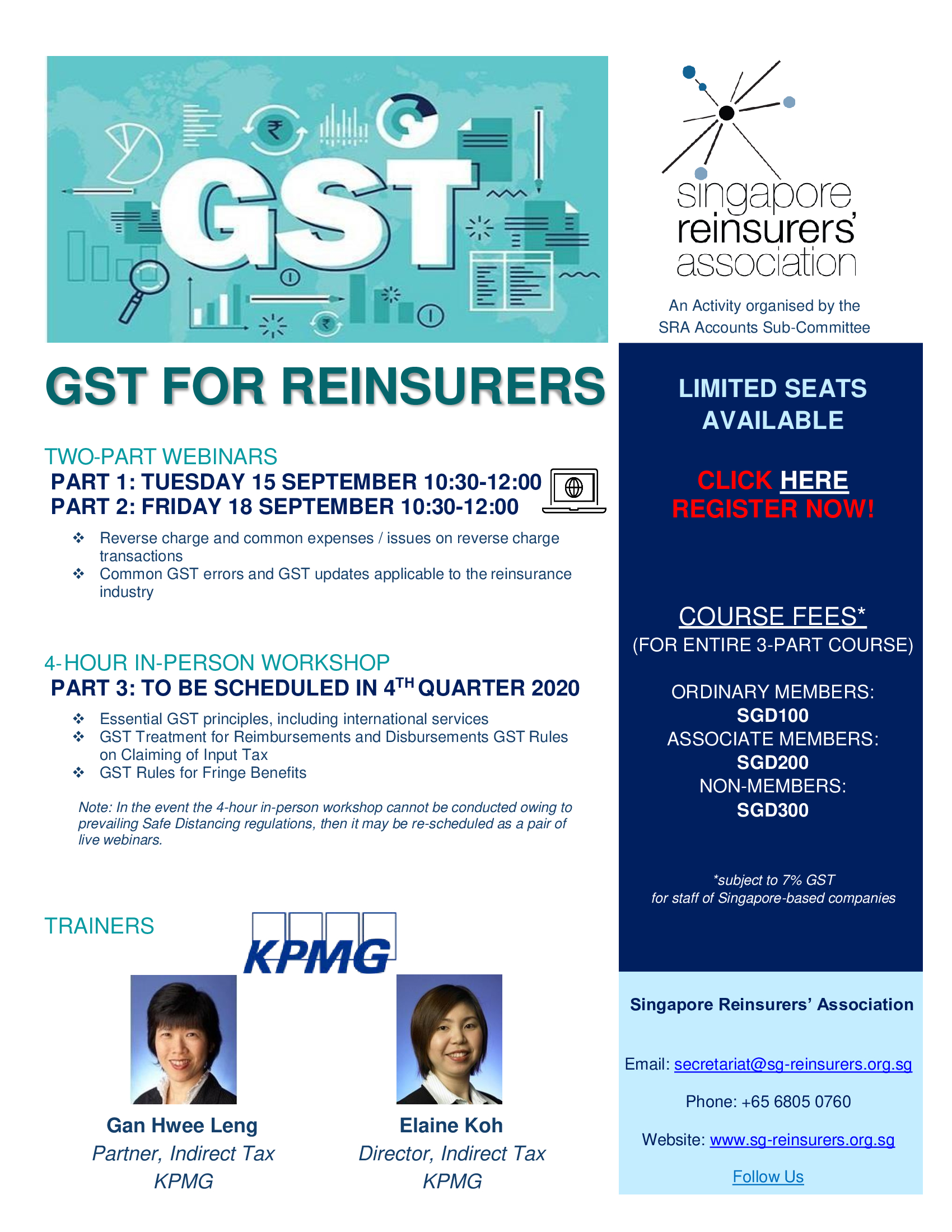 From 1 Jan 2020, GST is to be applied on imported services for business-to-business (B2B) transactions by way of a reverse charge mechanism. To help SRA members understand the implications of this new "Reverse Charge on Imported Services" mechanism, KPMG was engaged to develop a one-day "GST for Reinsurers" workshop, which was originally intended to be conducted during the 1st Quarter of 2020. Unfortunately, with the COVID-19 outbreak and the imposition of the Circuit Breaker in Singapore, the original plans to organise an in-person workshop would no longer be possible.
Consequently, the original one-day workshop was re-formatted into a Three-Part hybrid course comprising two webinars and a 4-hour in-person workshop. The three-Part hybrid course attracted a total of 64 participants from 28 companies, including several GIA member companies. In the two webinars conducted on 15 and 18 September, KPMG tax specialists – Ms Gan Hwee Leng and Ms Elaine Koh dealt with a range of topics, including reverse charge and common expenses; issues on reverse charge transactions; common GST errors and GST updates applicable to the reinsurance industry.
The final segment of the three-part hybrid course – the 4-hour in-person workshop will be scheduled in the 4th Quarter and will focus on essential GST principles, including international services; GST Treatment for reimbursements and disbursements; GST rules on claiming of input tax; and GST rules for fringe benefits. In the event an in-person workshop would not be permitted owing to prevailing safe distancing regulations, then it may be re-scheduled as a pair of live webinars.
Singapore Reinsurers' Association
Follow us on LinkedIn