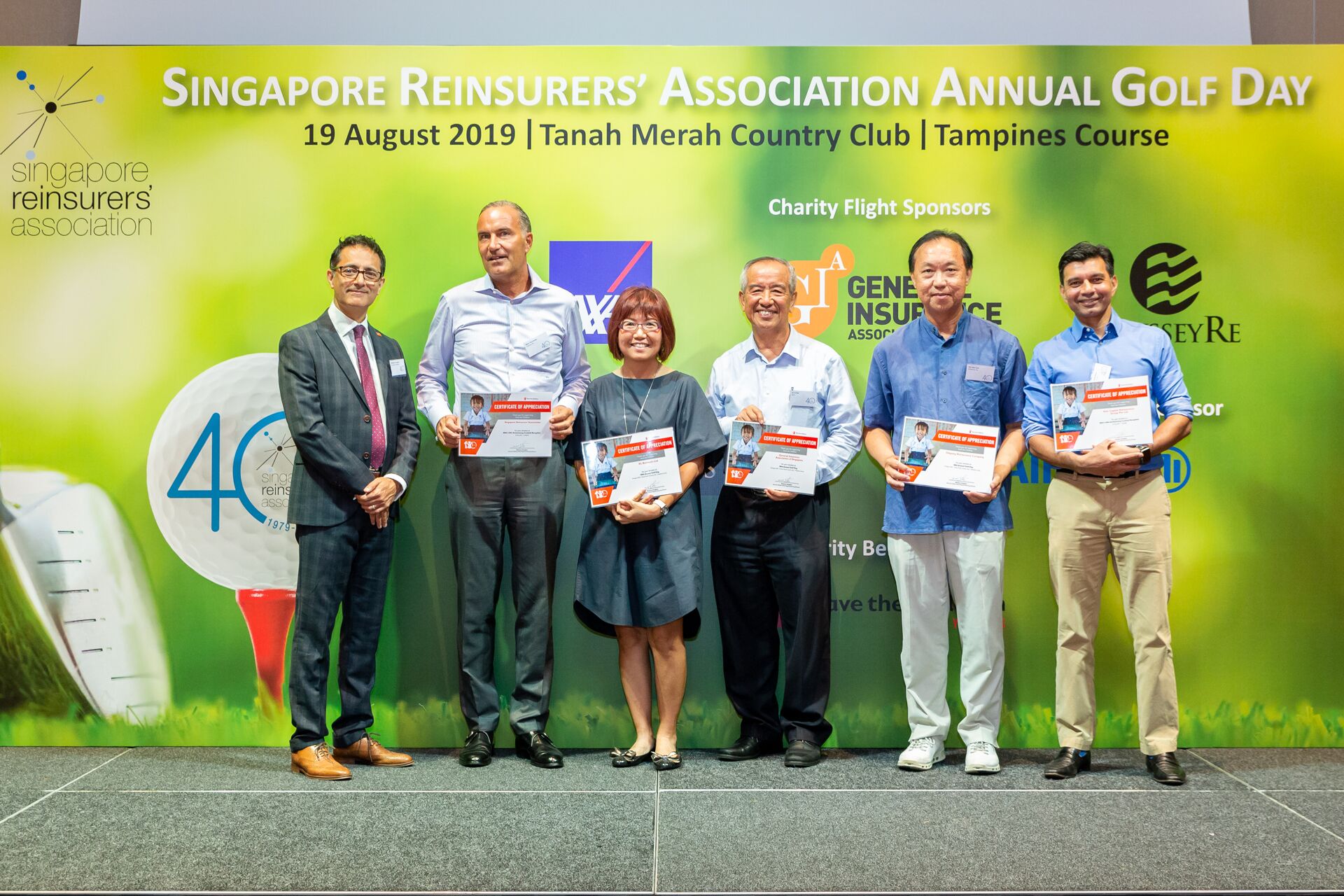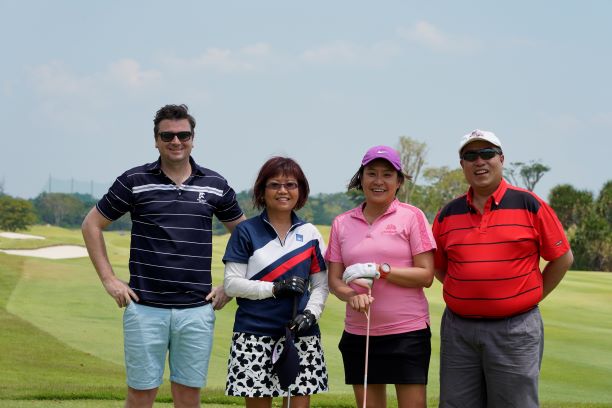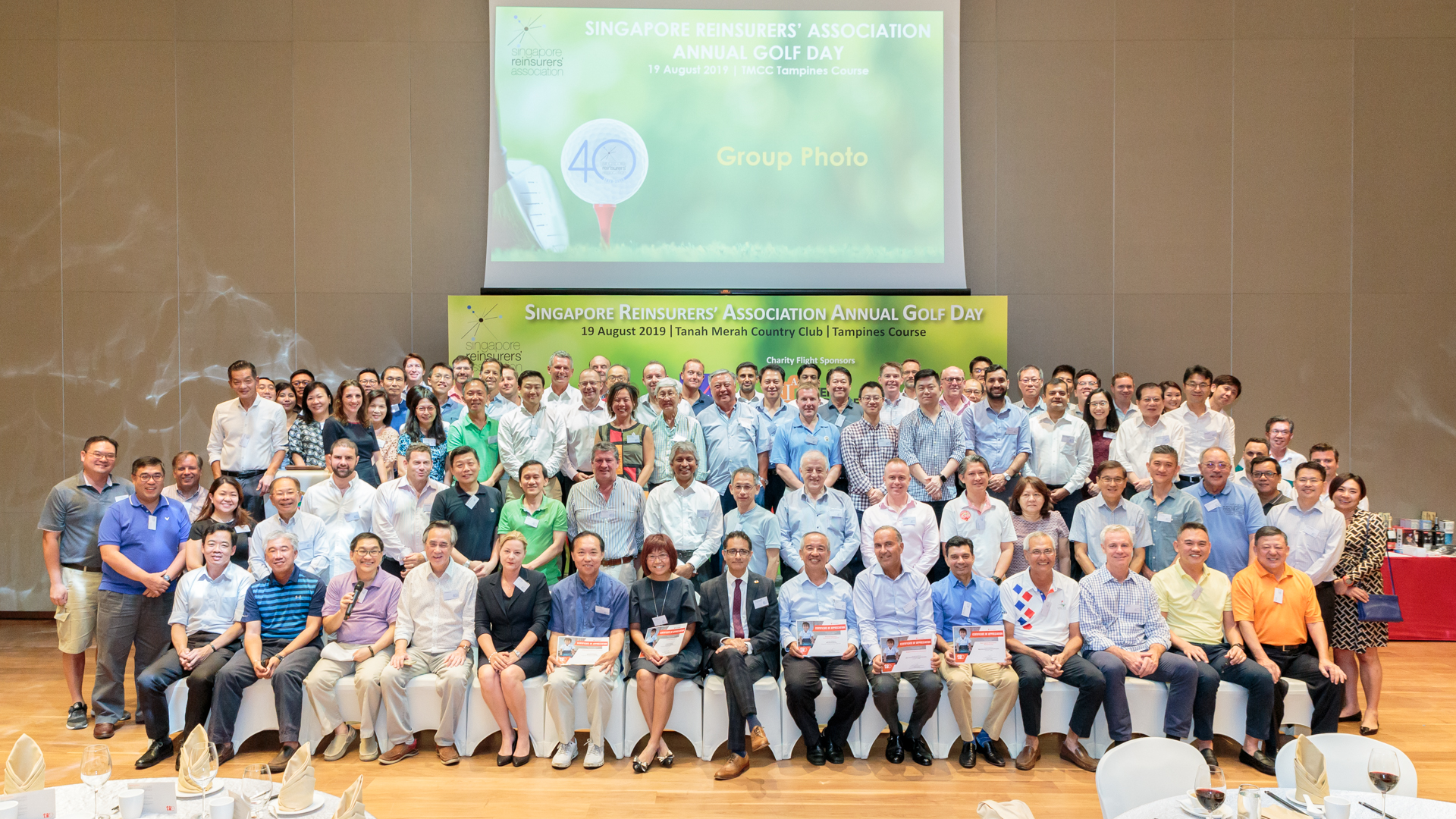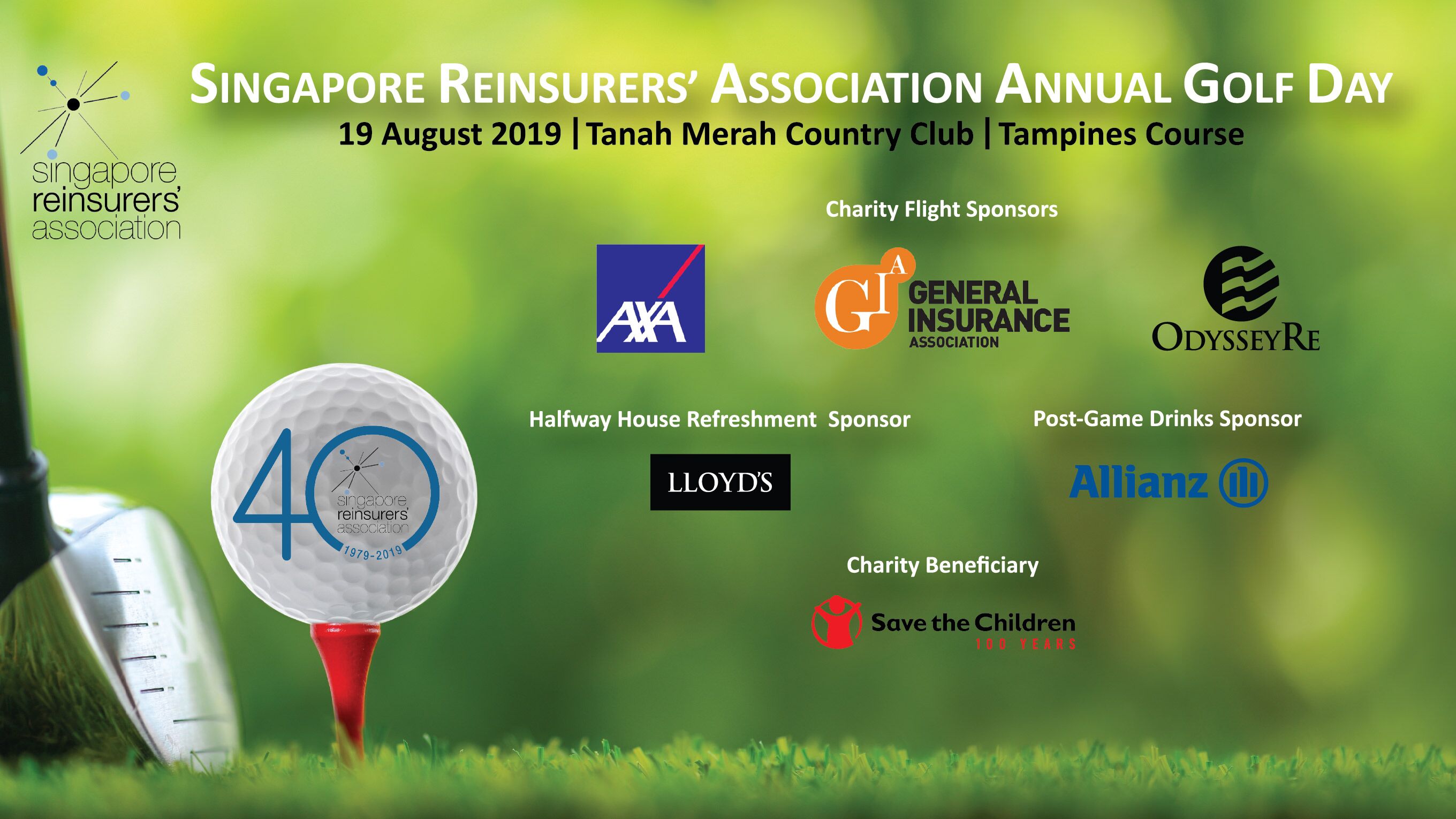 73 golfers participated in this year's SRA Annual Golf Day held on Monday 19 August 2019 at the recently refurbished Tampines Course at Tanah Merah Country Club. After a fun-filled day on the greens, the golfers joined other invited guests for the Post-Game Drinks and Prize Presentation Dinner held in the Tampines Banquet Room. The golf tournament was won by Bobby A. Heerasing (Asia Capital Re) who scored 35 Stableford points and took home a Series4 Apple Nike+ watch. The other big winner of the evening was Wong Yow Leong (Odyssey Re) who won the top lucky draw prize of a Series4 Apple watch and the Special Grand Prize of a weekday golf flight at TMCC Tampines course.
As the SRA celebrates its 40th Anniversary in 2019, this year's event incorporated a charity element to raise funds to support the emergency relief efforts of Save the Children, the leading independent international NGO, whose aim is to improve the lives of children through better education, health care, and economic opportunities, as well as to provide emergency aid in natural disasters, war and other conflicts.
SRA is grateful for the generous support of the 3 Charity Flight sponsors - GIA, Odyssey Re and XL Bermuda - as well as the 25 corporate and individual donors whose contributions helped SRA raise over SGD28,000 for SRA's designated benefiacry. In addition, SRA acknowledges the kind support of another 16 organsiations and indiviudals for their contributions-in-kind, including TMCC for sponsoring the Special Grand Prize; Lloyd's Asia for sponsoring the Halfway House Refreshments; and Allianz Re for sponsoring the Post-Game Drinks. Together with the SGD6,000 raised from the Charity Art Auction and SRA's SGD10,000 donation at its 40th Anniversary cocktail reception, SRA had raised over SGD44,000 from its fund-raising activities during its 40th Anniversary year!
SRA Annual Golf Day Photo Gallery > Click HERE

Singapore Reinsurers' Association
Follow us on LinkedIn