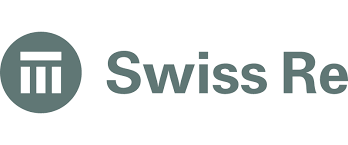 Swiss Re is establishing a combined Property & Casualty (P&C) Underwriting Hub for the Asia Pacific region within its Reinsurance business unit. Sharon Ooi, will lead the unit, as Head P&C Underwriting for Asia, Australia & New Zealand.
In this newly created role, Ms Ooi will bring together all the expertise of Swiss Re's underwriting teams, including facultative business, to serve its customers. The creation of one hub handling the full range of property and casualty underwriting will enable Swiss Re to support its clients more efficiently with a focus on profitable growth across the region.
Ms Ooi will continue to be based in Singapore and work closely with Swiss Re's local business heads in the region. She will also continue to serve as the Chief Executive Officer for Swiss Re Singapore.
Victor Kuk will take on the role of Head, P&C client markets for Southeast Asia, India, Korea, Hong Kong and Taiwan, from Ms Ooi. His background in product innovation combined with his experience working with clients, positions him well to take Swiss Re's P&C business forward. Mr Kuk is based in Hong Kong.
Both appointments will be effective on 1July 2017. Clients and partners will continue to be served by the same local teams, to support the continuous growth within the insurance sector.
Jayne Plunkett, Swiss Re Chief Executive Officer Asia, explains, "These appointments are great examples of the diverse skillsets and talent that Swiss Re has in Asia. The new hub combines our global knowledge with even deeper insights into local markets and industry needs, to benefit our clients as they continue to grow their businesses across Asia Pacific."
The Asian insurance sector has seen strong growth over the past decade, with the region now accounting for 30% of global insurance premiums, compared to 20% in 2007. The outlook remains robust. Swiss Re expects the region's non-life and life premiums to grow by 5% and 6% respectively, in real terms per annum in the coming decade. Emerging Asian insurance markets will grow even faster.
Swiss Re has been associated with Asia since 1913 and has over 1,900 employees in the region.