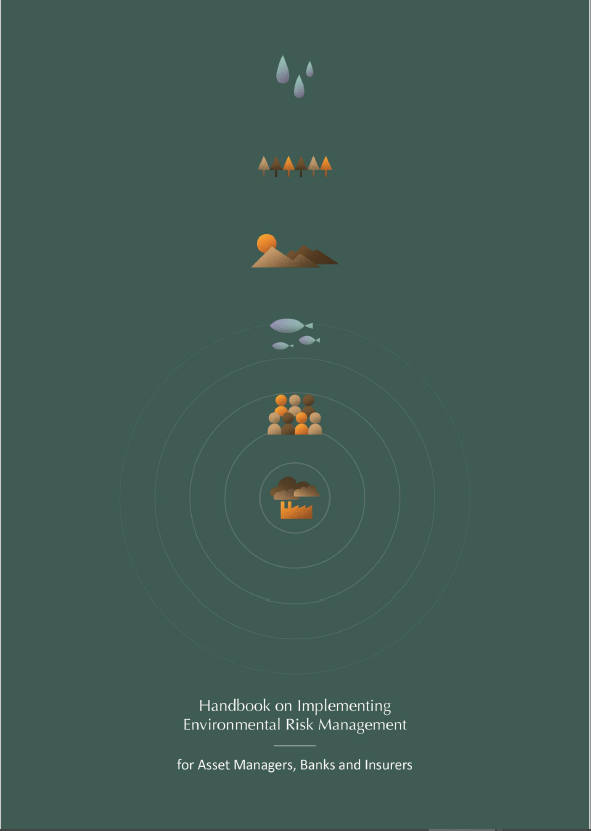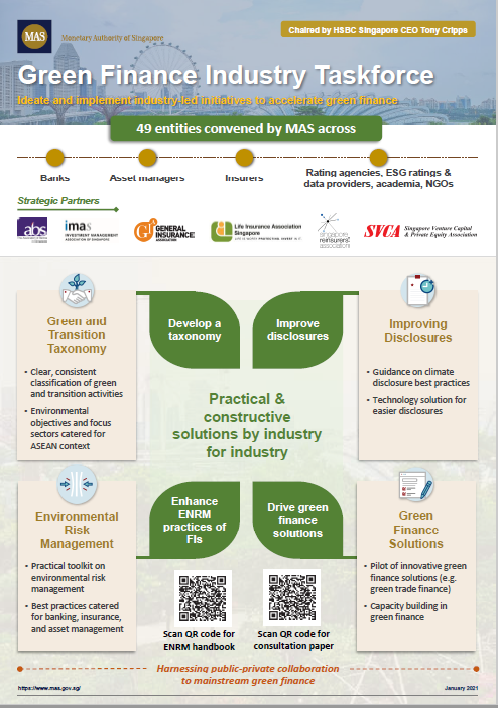 The Green Finance Industry Taskforce (GFIT), convened by the Monetary Authority of Singapore (MAS), issued a consultation paper on a green and transition taxonomy for Singapore-based financial institutions and launched an environmental risk management (ENRM) handbook for banks, insurers, and asset managers today.
The GFIT comprises representatives from financial institutions, corporates, non-governmental organisations and financial industry associations including the SRA. Chaired by HSBC Singapore CEO Mr Tony Cripps, its mandate is to ideate and implement initiatives to accelerate green finance across four focus areas: (i) develop a taxonomy, (ii) enhance environmental risk management practices of financial institutions (iii) improve disclosures, and (iv) foster green finance solutions.
In this connection, the GFIT has issued a Consultation Paper that seeks to gather feedback on its recommendations on the environmental objectives, focus sectors, and a "traffic-light" system which sets out how activities can be classified as green, yellow (transition), or red according to their level of alignment with the environmental objectives. The public consultation taxonomy document is available on the Association of Banks in Singapore's website. Interested parties may submit their comments by 11 March 2021.
Concurrently, the GFIT has also issued a Handbook on Environmental Risk Management that offers guidance to banks, insurers, and asset managers on best practices in environmental risk management. It will support the finance industry's efforts to implement the MAS' Guidelines on Environmental Risk Management.
The GFIT will build on the handbook and work with industry associations to conduct capacity building workshops for financial institutions. This will provide continued support for financial institutions in improving their environmental risk management capabilities. In addition, the GFIT is developing practical guidance and exploring technology solutions for financial institutions to improve climate-related disclosures. The GFIT also aims to pilot innovative solutions that address current challenges in mobilising green finance across sectors. These resources will complement the taxonomy and ENRM handbook.