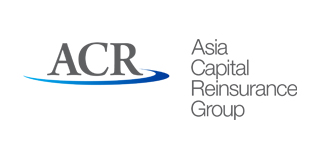 ACR Capital Holdings has named Bobby Heerasing to the newly created role of deputy group chief executive and deputy chief executive of its fully owned subsidiary, Asia Capital Re, pending regulatory approvals.
Based in Singapore, Mr. Heerasing also has been tapped to replace Hans-Peter Gerhardt as group chief executive. "Mr. Gerhardt has indicated his intent to return to Europe in the near future," ACR said in a statement released on 12 June.
"I am particularly impressed by Mr. Heerasing's strong technical knowledge, and risk and underwriting management experience in Asia. His experience in successful change management will be a big asset for ACR at this stage," Mr. Gerhardt said in the statement.
ACR, established in November 2006, is being 100% acquired by Shenzhen state-owned investment corporations Shenzhen Qianhai Financial Holdings Co. Ltd. and Shenzhen Investment Holdings Co. Ltd., according to the statement.
"I am excited about the opportunity to lead ACR and look forward to working closely with its new owners and talented staff to build on these strong foundations of service and relevance to the reinsurance community as we collectively look to further grow the company," Mr. Heerasing said in the statement.