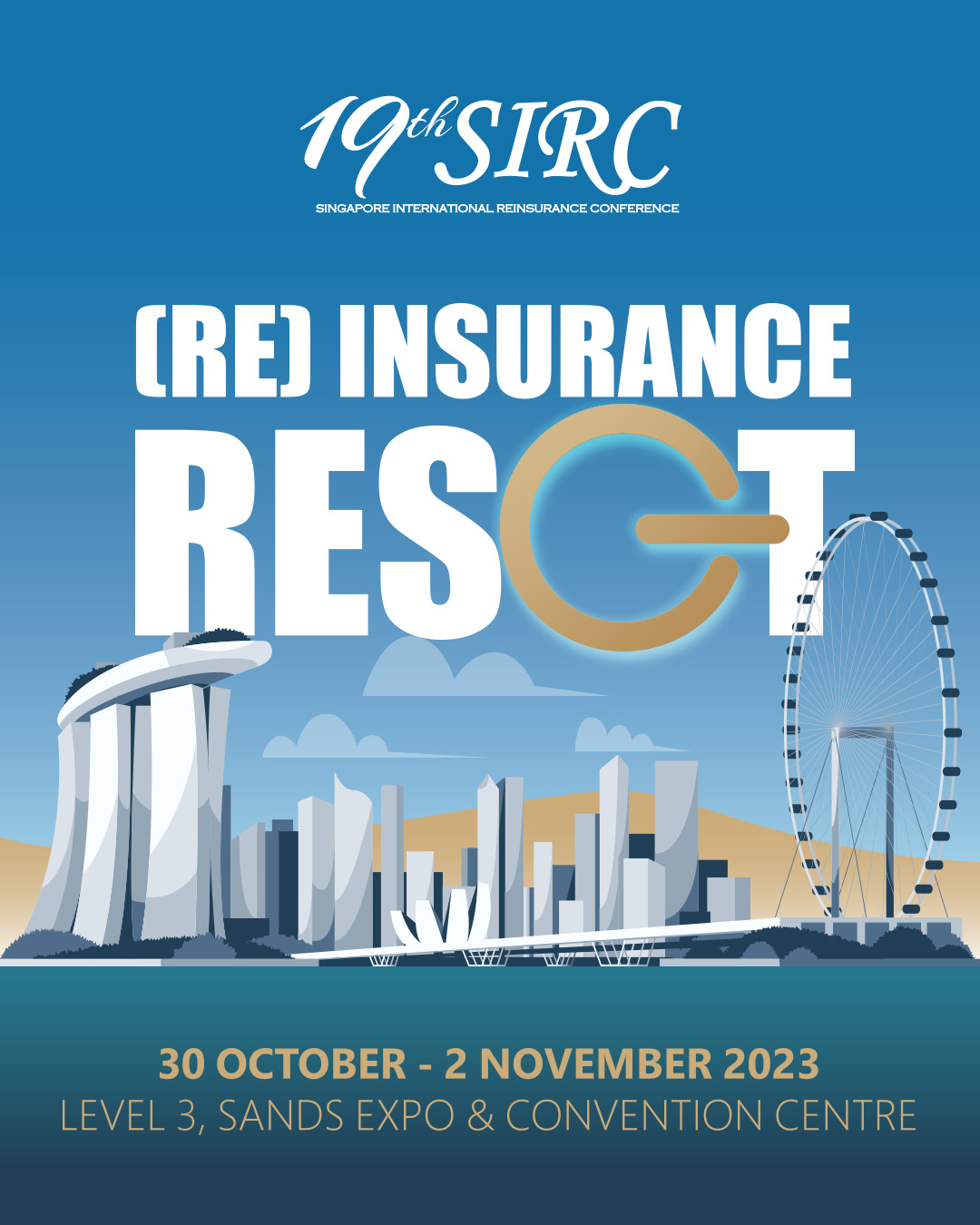 The Singapore Reinsurers' Association (SRA) has revealed more senior industry leaders who will be joining the strong cast of speakers and panellists who will be featured at this year's 19th Singapore International Reinsurance Conference (SIRC), which will be held from 30 October to 2 November 2023 at Sands Expo & Convention Centre, Marina Bay Sands Singapore.
SRA chair, Mr Marc Haushofer, said, "We are very pleased to have on board Mr Renaud Guidee, CEO, Reinsurance, at AXA XL; Mr Achim Kassow, Member of the Management Board at Munich Re; and Mr Urs Baertschi, CEO P&C Reinsurance of Swiss Re as panellists on the CEO Roundtable, which will kick-off proceedings on the second morning."
The SRA had earlier announced that Mr Jean-Jacques Henchoz, CEO of Hannover Re will be the industry keynote speaker on the opening day of the conference, which will focus on the theme, '(RE)INSURANCE RESET'.
Mr Haushofer said, "This is an extremely strong slate of senior industry leaders who will be participating in the Roundtable, which will be moderated by Mr James Vickers, chairman, International, at Gallagher Re. I believe the session will certainly spark highly interactive and incisive discussions on the state of the industry!"
Registration is now open on the 19th SIRC website at https://www.sirc.com.sg with early registration rates applicable until 23:59h SGT (UTC+8) on 31 August 2023.