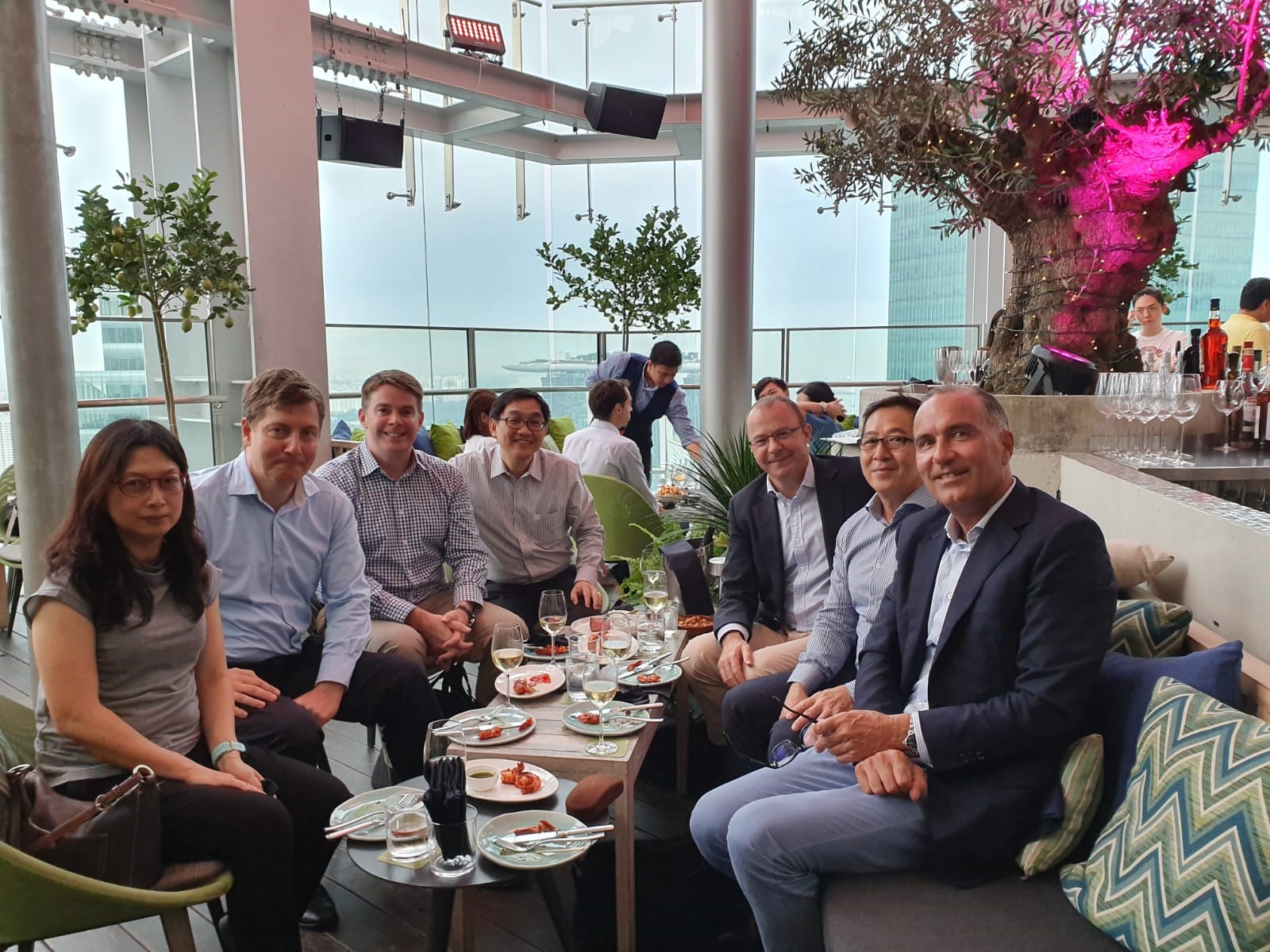 On 7 June 2019, the SRA Executive Committee (EXCO) hosted a farewell gathering at the Artemis Grill & Sky Bar in CapitalGreen for Dr Till Boehmer, who had stepped down as an EXCO member after serving 4 terms from 2015 to 2018.
Dr Boehmer is finishing his assignment in Singapore and will be returning to the Head Office at the end of June 2019.
EXCO members - Chairman Marc Haushofer; James Beedle; Philip Hough; Desmond Tan and Theresa Wee - engaged in casual banter with Dr Boehmer over Friday evening drinks and bites. Auf wiedersehen, Till!