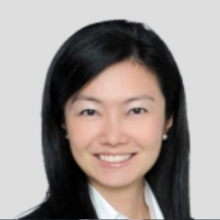 Senior Underwriter, Property Facultative
Partner Re Asia

Can you describe the nature of your job? What do you do on a typical day, and how does your role contribute to the overall goals of your company?
We see a constant flow of business from our network of brokers and clients. As Underwriters, we analyse individual property risks to determine the risk exposures involved, scope of coverage, appropriate pricing, as well as terms and conditions. Our decisions on risk acceptance, pricing and coverage contribute to the overall profitability of the business. Due to the nature of our job, Underwriters have to closely follow any news developments or trends that may impact the risks we write.
In addition, we have to develop and enhance our existing and new client and broker relationships. We also act as ambassadors for our other colleagues who write different lines of business when we meet our business partners. Teamwork is an integral part of our job.
What part of this job would you say is most satisfying? And most challenging?
Every risk that we assess is different and interesting; they are all diverse in terms of risk exposure – such as, risk type; hazards; quality; coverage; territorial conditions; etc. When we provide solutions that satisfy the reinsurance needs of our clients, it gives us a great sense of achievement and satisfaction.
Some of the challenges that we face in today's risk environment include the uncertainties and complexities of a global customer and supply chain; cyber exposures; global warming; etc. Also, with technological advancements, the character of the risks constantly evolve, such as in the Power Generation industry, where new renewable energy sources such as wind and solar are being introduced. These challenges invariably also present new business opportunities. Hence, underwriters have to continuously keep abreast of these advancements and the developments so as to better understand the risks and present solutions that meet the clients' reinsurance needs.
Another great challenge for me is to oversee and manage the portfolio under my charge – developing leads, monitoring exposures and ensuring that it delivers the expected profitability. Contributing to the overall planning of Partner Re makes me committed and engaged to achieve the overall goals of the company.
If you were recruiting candidates to fill this role, what academic qualifications and personal qualities/abilities would you look for?
Candidates should preferably have at least a Bachelor's degree, with strong analytical and numerical skills to evaluate and assess risks. Good interpersonal and communication skills will also be required to build rapport with clients and brokers, as the job involves face-to-face interaction and negotiation. Candidates should also have a strong service mind-set, as well as be creative and responsive in providing risk solutions to meet clients' needs.
How long would it take for someone with no experience to be able to perform this role competently with minimal supervision, and what forms of training and exposure will be provided to support his/her career development?
Generally, it will take around two to three years for someone new to acquire the knowledge and experience to perform the role competently. This will be acquired mainly through on-the-job training complemented by external training courses related to Property Reinsurance.
What are the prospects for career progression in this role, or within this industry?
The typical career progression pathway for an Underwriter would be promotion to Senior Underwriter and Underwriter Manager positions. Underwriters may further specialise based on the type of risk occupancies, such as Telecommunications, or based on specific peril coverages like Boiler & Machinery or Fine Art. It is not uncommon for some underwriters to branch into the many related roles within the industry, such as Broking, Claims, etc. Overall, underwriting and managing risks involves a continuous learning and development journey so there will be many opportunities – so your career prospects really depends on how you make the best use of them.